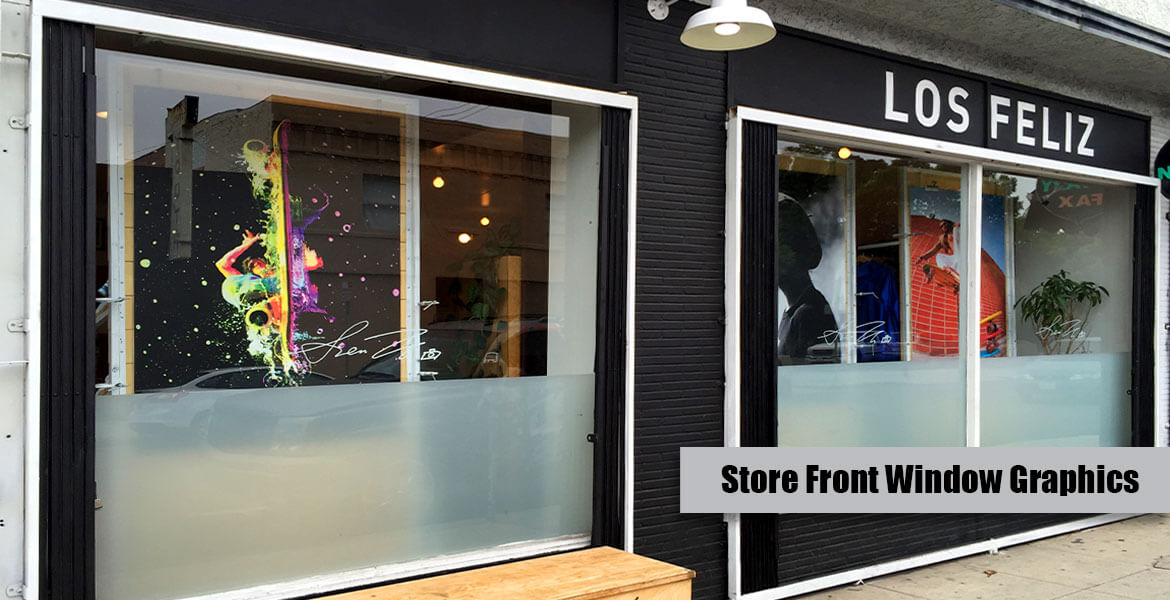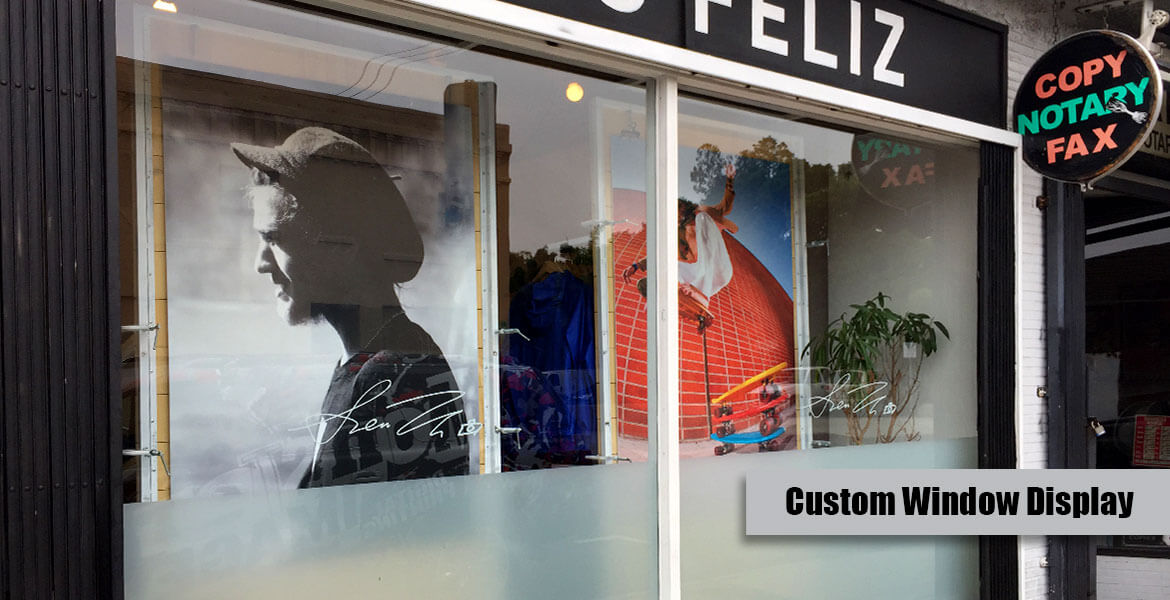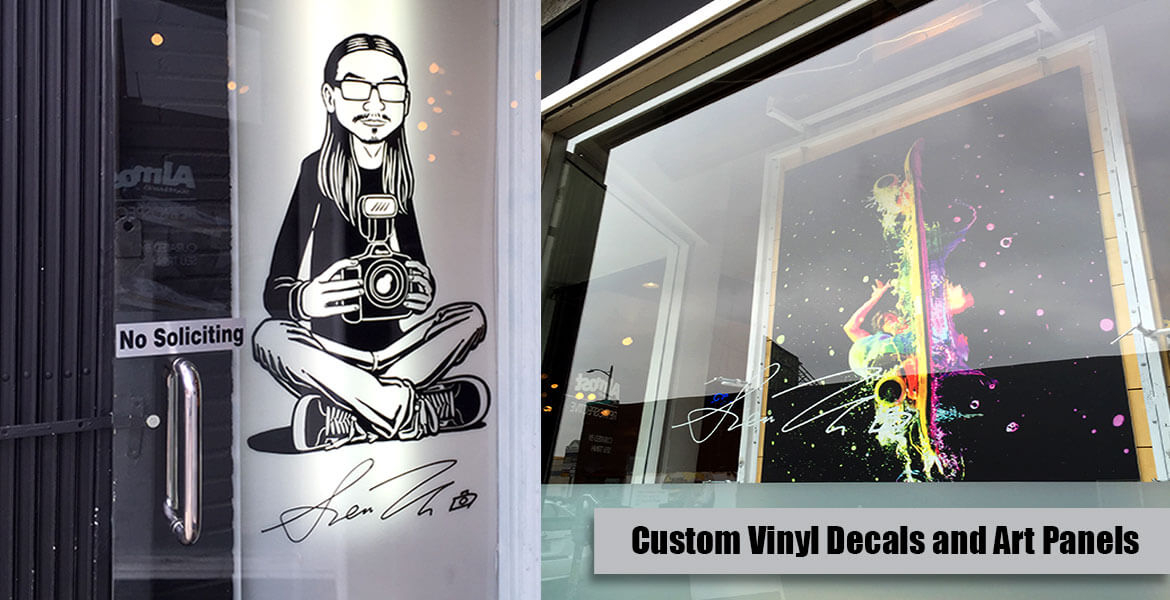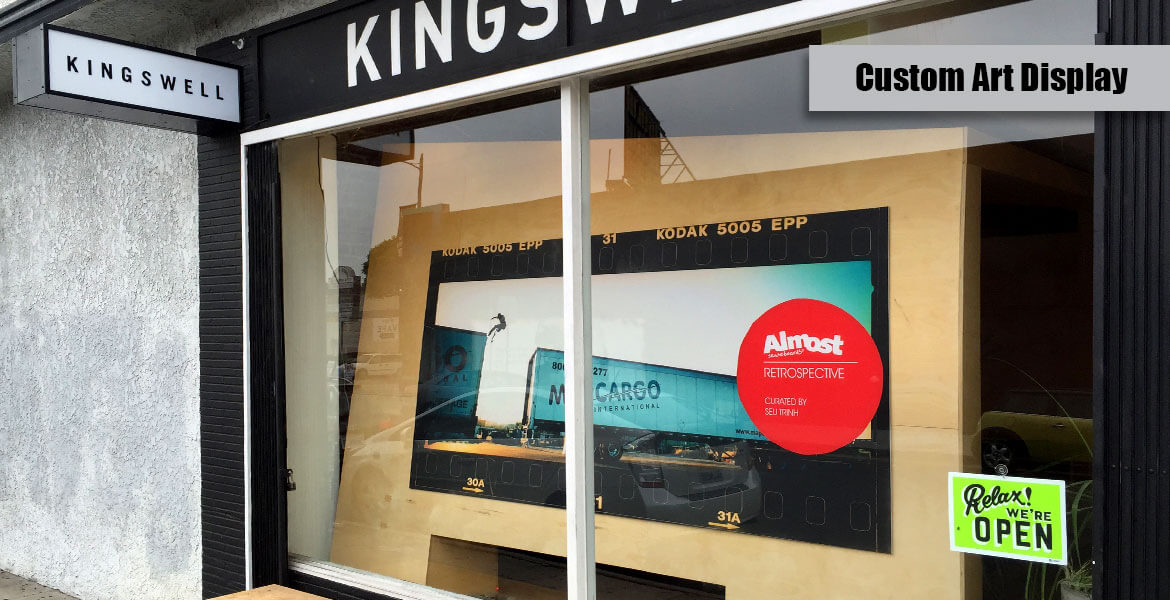 Kingswell is a stylish retail store in the Los Feliz neighborhood of Los Angeles.
---
It's a retail space that combines the loves of professional skateboarding, artistic integrity, tattoo and fine art. Our Client, Almost Skateboards, sponsored a special retrospective art show curated by Seu Trinh at the shop. Monster Image produced and installed these vibrant retail storefront graphics to promote the event.
At Monster Image, we take pride in our ability to understand the customer's vision and find the right product to fit the need. The colors on these vibrant foamboard artistic prints really pop, thanks to our high end printing capability. The addition of custom die cut decals finishes the look. At Monster Image, we work with a wide range of materials including; acrylic, wood, metal, vinyl, and more. We have the ability to create dimensional graphics and features that grab attention. We understand the importance of choosing the right product depending upon the specific use. If you are in need of a refresh of your store displays, a complete re-vamp or a new store sign package, call Monster Image of Orange County. We can help you both inside and out with quality products, great service and unique ideas.