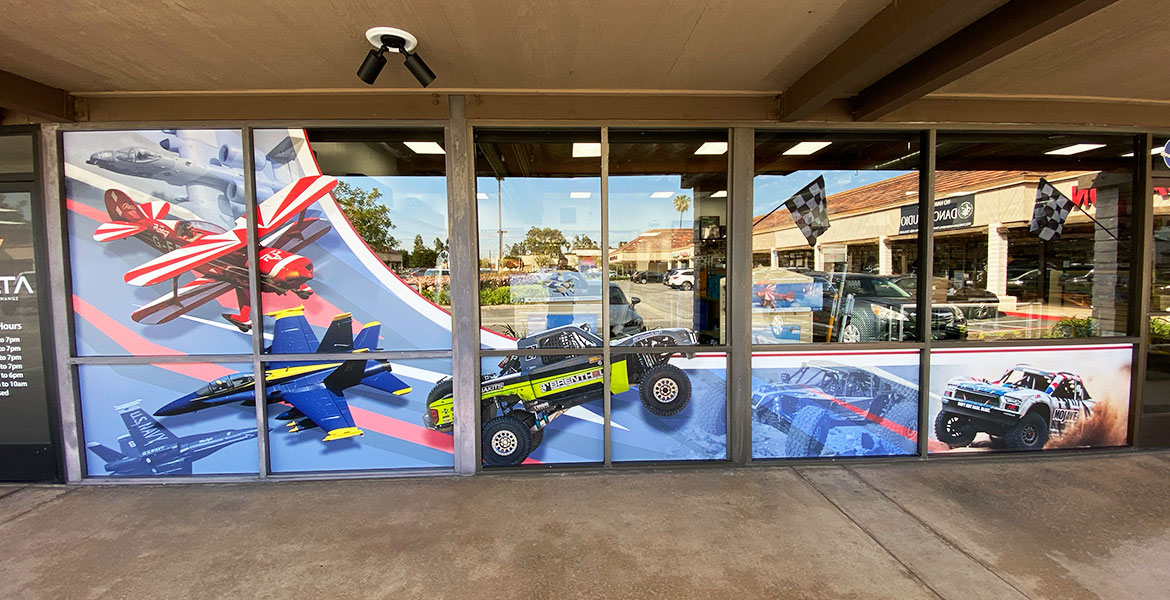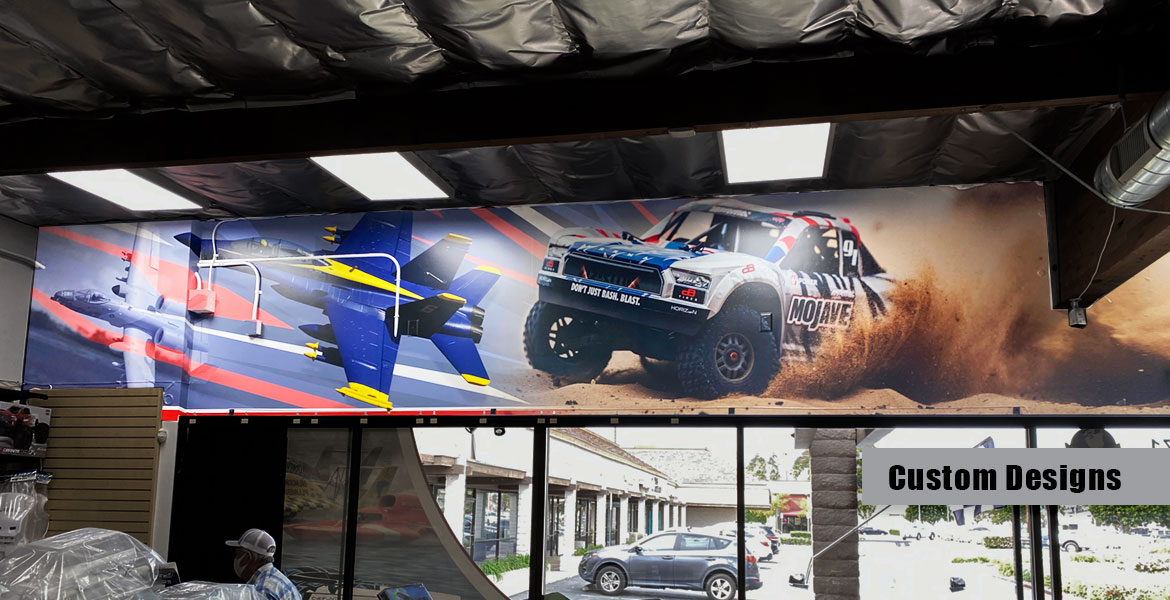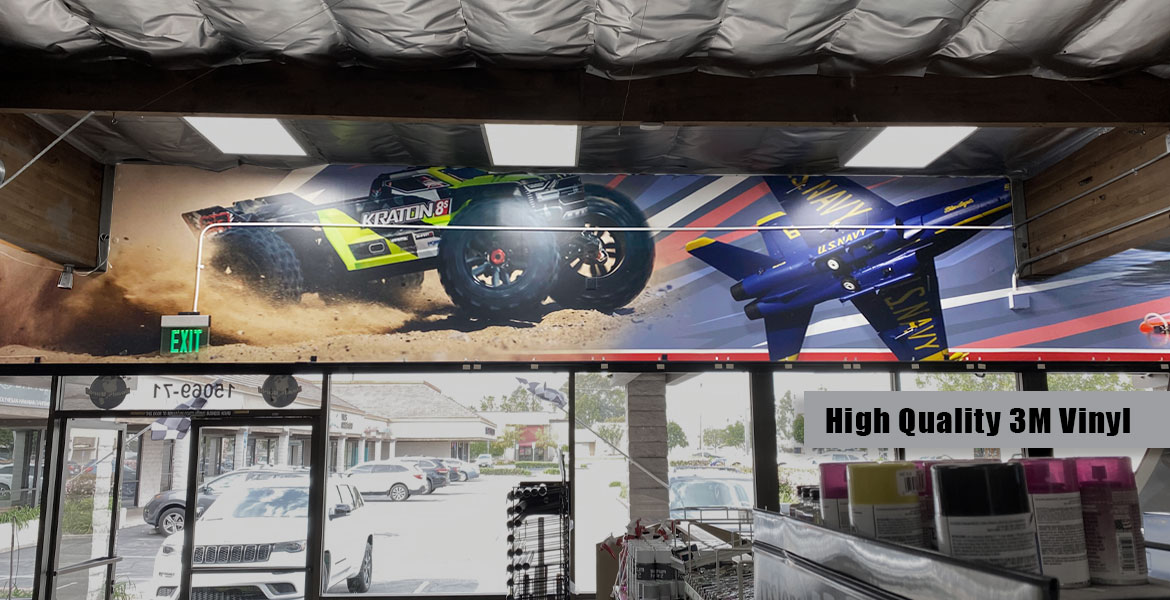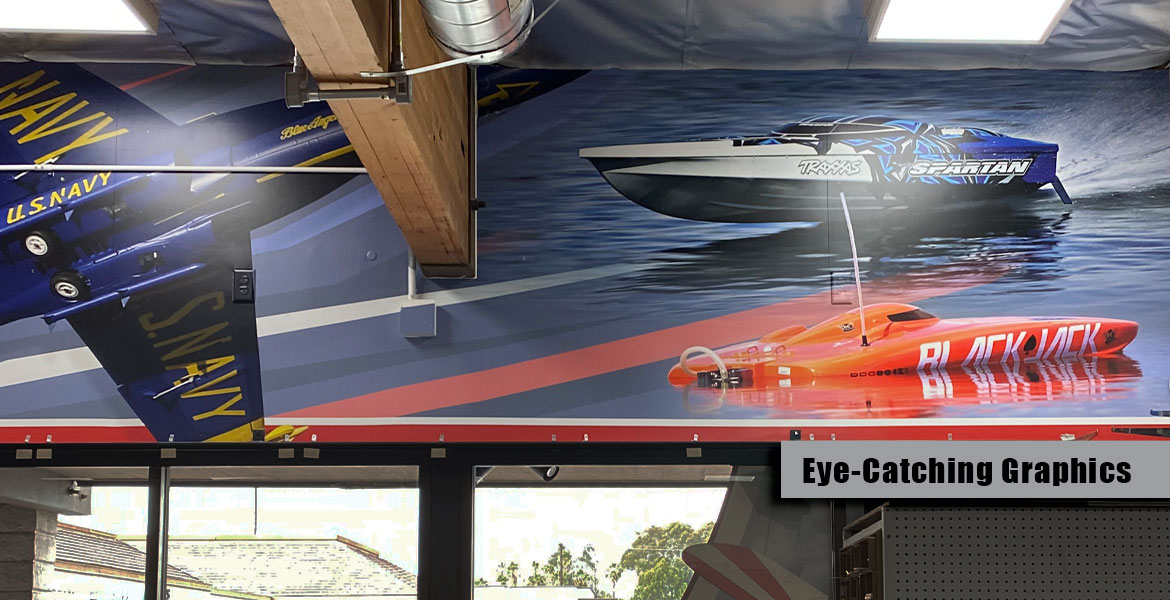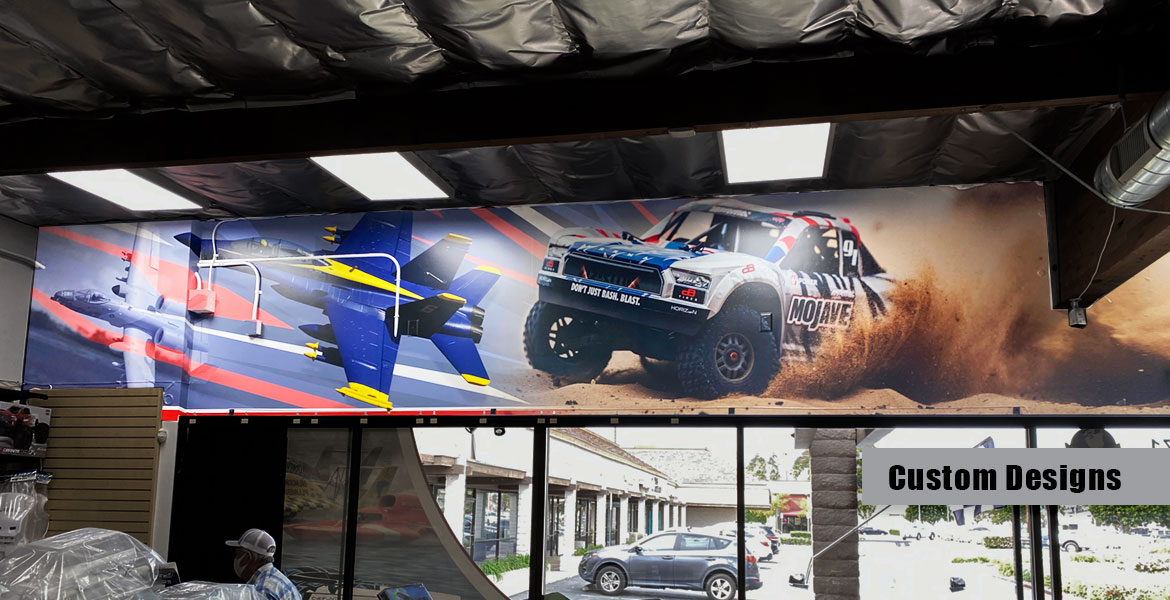 Your One Stop Solution for Printing and Installations
From the floor to the ceiling of your store, you have many opportunities to attract, up-sell and retain your customers with the power of large format printed wall graphics. Monster Image recently printed and installed graphics for Rob's RC Hobbies in Huntington Beach. Rob's needed both exterior and interior graphics, and we were glad to assist with this installation and design.
Monster Image only uses 3M high quality vinyl for interior and exterior installations. Whether its external walls, brick, masonry, concrete block or pretty much any other surface we have vinyl options which are compatible for every application. Because Monster Image uses cutting edge digital printers we can print and install a full wall mural very quickly. Vinyl wall graphics also removable which allows our customers to periodically change and update designs when needed. This allows you to create marketing campaigns, retail displays, and special event graphics instantly.
Window graphics printed by Monster Image help draw your pedestrian traffic to walk right into your store. Another great window vinyl that Monster Image offers is the perforated window vinyl. This is an excellent solution that displays your full color message, allows everyone inside it to see out, while allowing light to flow into your store. Perforated window films can be used to cover an entire window or just a portion. In addition, perforated film can also help reduce heat, reduce UV damage by providing a layer of "tint" and provides privacy to inside offices. Perforated window vinyl is probably to most popular of all window coverings.