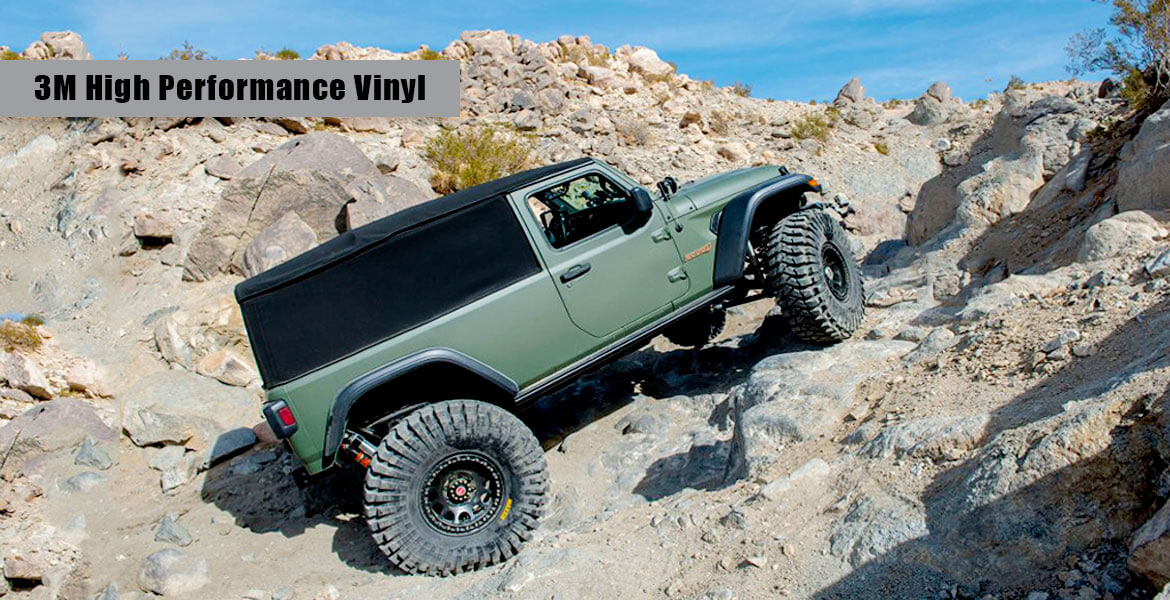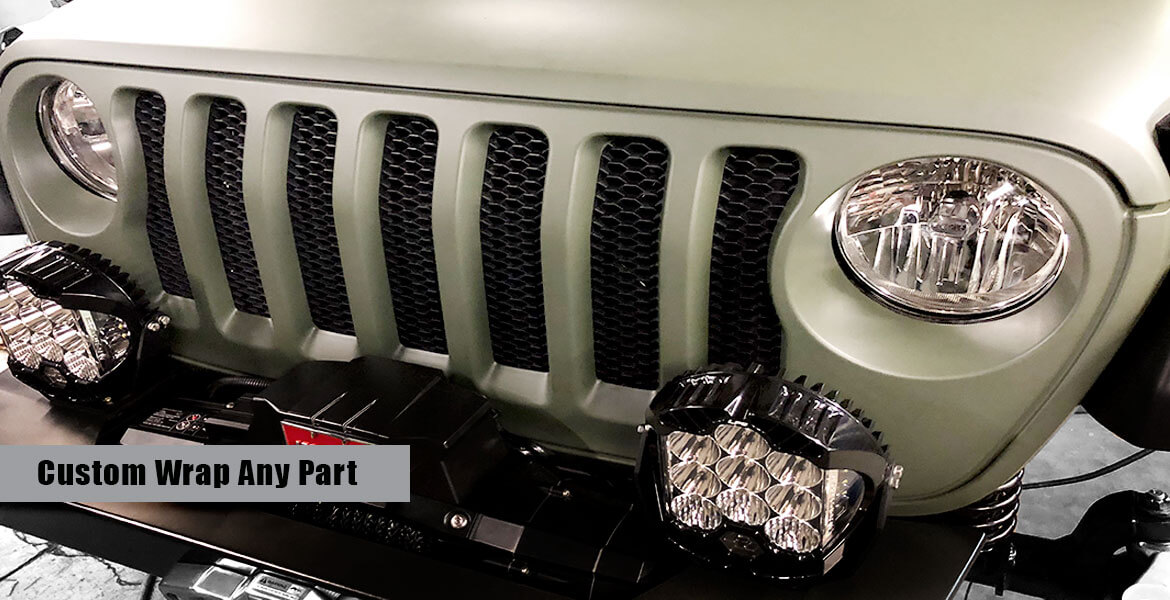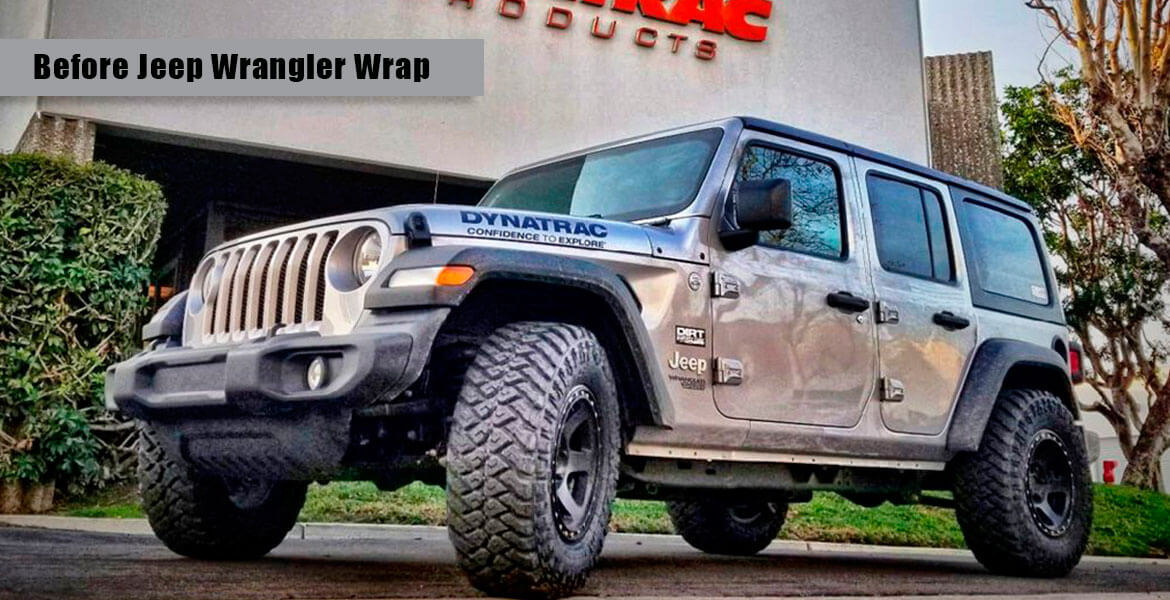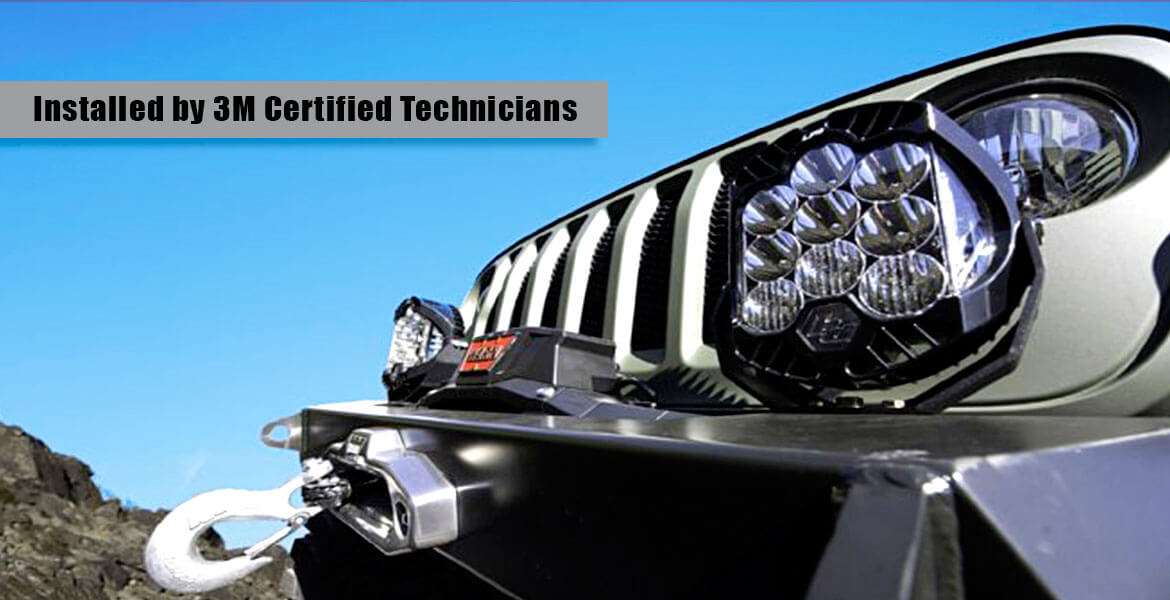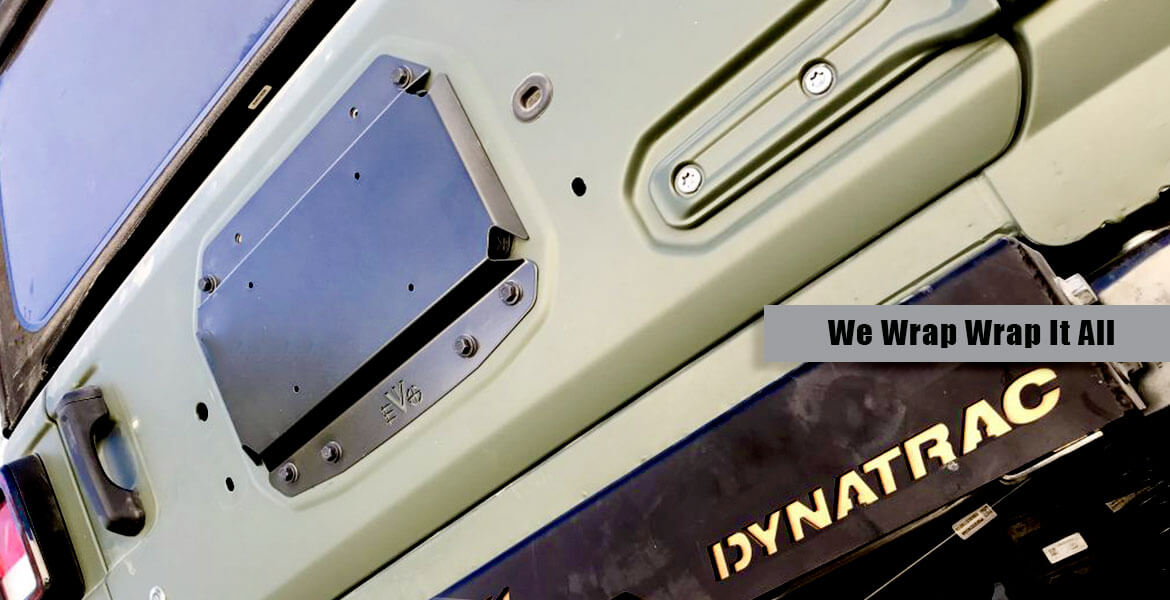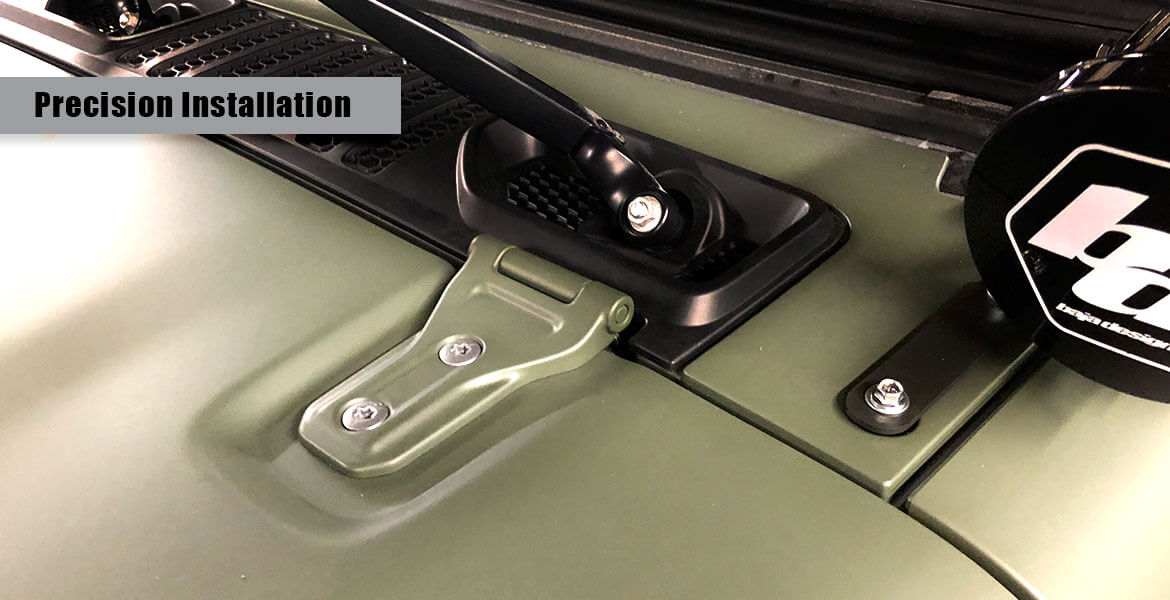 Nothing beats a winning full coverage wrap!
Over the past 12 years, our choice of material for vehicle wraps hasn't changed. At Monster Image we use 3M Controltac vinyl. This specialty vinyl is crafted to last years. If you live in a harsh climate with lots of road salt or sunrays, a wrap can protect the paint for longer. Vinyl is removable, protects against minor damage, and is a great option to change the color or style of your vehicle. We offer a variety vehicle wrap colors and finishes. You're not stuck paying an extra premium for a more extravagant look or color wrap. We offer finishes like satin, gloss, carbon fiber, brushed metal, and matte. Check out Dynatrac's 2018 Jeep Wrangler in a matte military green.
At Monster Image we are proud to have wrapped the first 2018 Jeep Wrangler JLs to roll off the assembly line. Code1 has a custom matte military green Jeep Wrangler wrap. No custom built vehicle is complete without a full wrap. At Monster Image we are ready 24/7 to complete any vehicle wrap project. Dynatrac had only eight days to go from factory to a custom wrap and build. Thanks to our team of 3M certified installers, this jeep was ready for the shooting schedule for Dirt Every Day. We were glad to work along side Dynatrac, Maxxis Tire, Method Race Wheel and FOX Shocks. There is no substitute to the impact a custom full vehicle wrap has on the road or online. This custom matte green wrap made its debut on the trails in Johnson Valley, CA but is still turning heads on the road and web. Check out the Monster Image vehicle wraps, partial wraps, color change car wraps, van wraps, interior wall graphics, exterior wall murals, special event builds, floor decals, wrap kits, window graphics, retail displays, floor graphics, signs and banners, custom wraps, and more!
Whether you are looking to get a whole vehicle wrap, hood wrap, door wrap, roof wrap, or any combination of those. Monster Image is ready to leave your competition in the dust with a bubble free install, custom designed, and 3M guaranteed wrap. Our facility in Huntington Beach serves Southern California and major cities from Long Beach, Irvine, Ontario, Riverside, Chico, Rancho Cucamonga. Contact us today for a custom wrap quote!
Photo credit: Dynatrac and Henry Velasquez